PACK FREE SURF & YOGA from 595 €
Pack free surf Yoga
You want to cast off or to accompany a relative or a friend, then discover. No ties, no obligations. Options: School, Guiding, Stand up Paddle or tourism, I do what I want and when I want !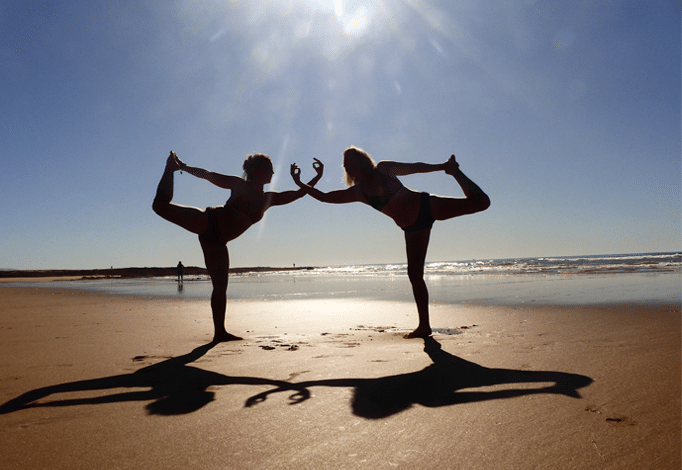 FREE SURF YOGA FORMULA
FREE SURF YOGA
SURF and YOGA, two complementary disciplines combining strength, flexibility and balance of body and mind. …
Come and enjoy, under the sun of Morocco bathed by its sweetness of life,of surfing sessions supervised and coached by our local instructors with all the necessary equipment and adapted to your level.
Pictures of your sessions analyzed during debriefngs allow you to progress as much as possible and to keep memories of your Moroccan waves. !
The yoga sessions prepare you for your surfing sessions, make you gain in strength, flexibility and balance thanks toasanas (postures) and pranayama (breathing).
In the evening a relaxation session allows you to reap the benefits of your session, stretch and relax the muscles,soothe the mind (yin yoga).
On the accommodation side, the surf camp is located in front of the ocean with a breathtaking view of the surf spots and offers a comfort conducive to relaxation,, to meetings of all horizons, to calm and conviviality. The cuisine is at the same time traditional, varied and balanced; veggie, if you wish.
As far as surfing is concerned, you will join the group corresponding to your level and will benefit from the advice of our instructors; security, encouragement and debriefing will accompany you throughout your stay;
If you are at abeginner and/or intermediate level, you will be able to join the corresponding group & surf adapted spots.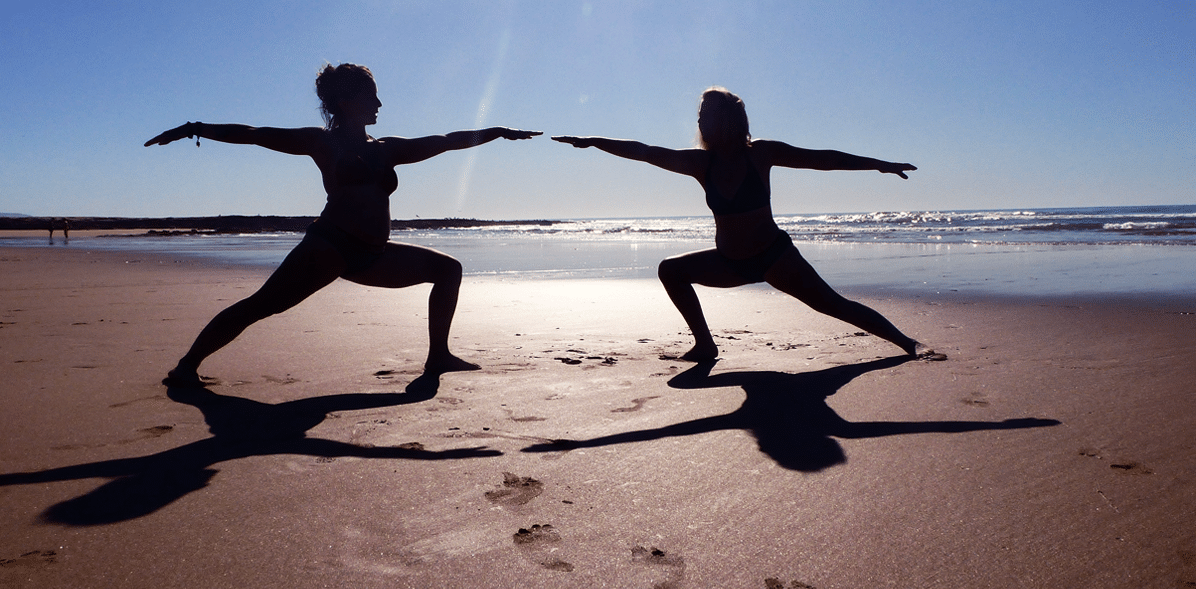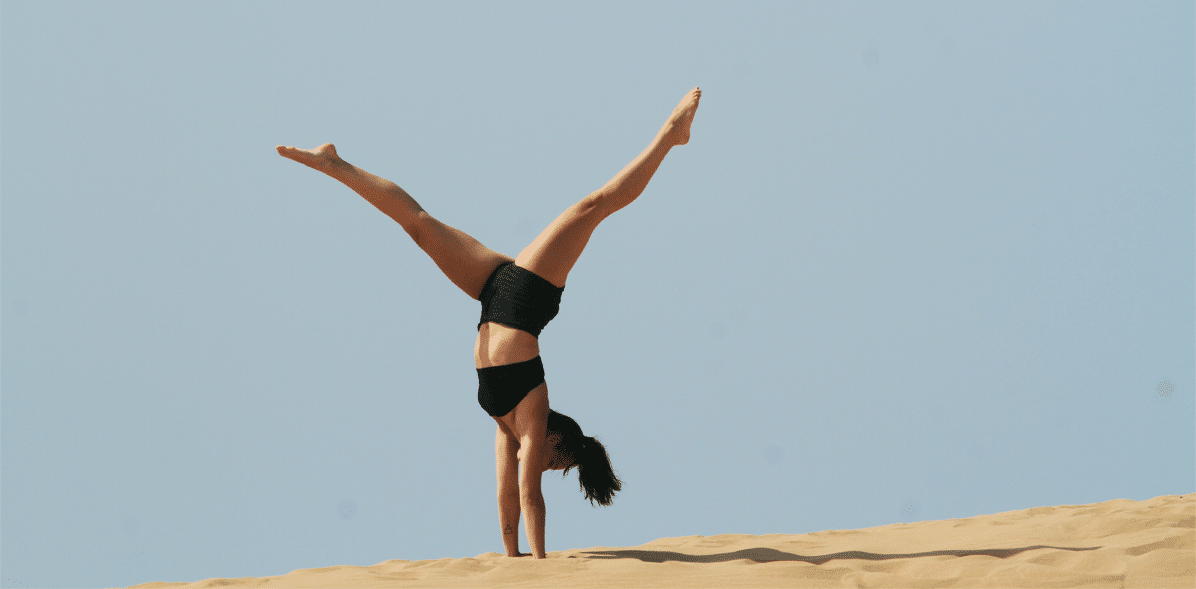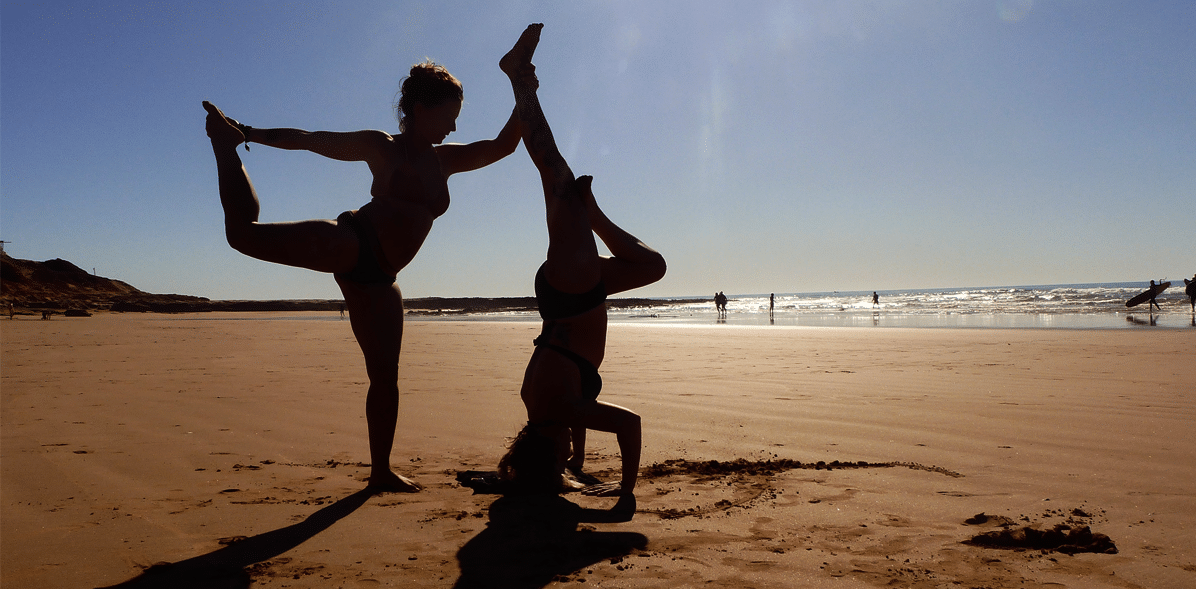 YOUR STAY
Surf formula 7 days a week
*A supplement of 10€ is to be expected on site for the weekly BBQ & Live Music evening.
ACTIVITIES
You will also be able to surf out of hours and take advantage of the equipment at your disposal;
We offer extra surfing activities also included in the package; skateboarding session, visit of the souk, lunch at the fish market, excursions to the Valley of Paradise (pond and natural waterfalls in the hinterland), excursions on the honey road and visit of the beekeepers of the region, visit of a botanical garden.
Dune surfing is also on the program with an excursion to Imesouane and its famous wave, one of the longest in Africa and ideal for all levels of surfing; small fishing port, great scenery and grilled fish await you.
On the way back, a stretch of sand with several dunes, will allow you to surf on the sand; we go there once a week.
These activities are not mandatory for people who prefer to surf.
Explorer on Extras
08h00 Breakfast
09h00 Start on th spots
09h30 2 hours surfing lessons
12h30 meal on the spot
14h00 practice session with guidance and supervision
16h00 back to surfcamp
17h00 Post-session snack
18h00 1 hour yoga session
19h00 photo debriefing (1 day out of 3 )
20h00 dîner
Close
Programme
Surfing lessons are given in French; they take place every day of the week; the days are as follows and the schedules can be modified according to wave conditions, weather and tide schedules:
View the Program
Transfer to Agadir airport or bus station <-> surf camp 24h/24 – 7j/7
Accommodation (choice of different levels of comfort: shared room, single room or apartment)
Full board (breakfast, lunch on the beach, Moroccan snack and dinner)
Bottled mineral water, seasonal fruit
Transport to the spots
Materials (Neoprene suit and board)
Surf lessons 2 x 2 hours / dayTransport to the spots
1 Yoga sessions per day
Photos, videos and debriefing in the evening at the surf camp and available at the end of the stay)
Close
What's Included
This package includes the following activities on the basis of a 7-day surfing holiday :
View more
ADDITIONAL SERVICES
We also offer at the Surf Camp, a whole range of services such as :
- Access to the different spots of the Surf Camp: our Roof-Top/Chill-Out with ocean view, the small garden with trees, the living room of the Riad with library and TV.
- A reception open from 7:30 am to 9 pm with a personalized service of advice and booking of your activities in the region.
- A coworking space for digital nomads (offices, supplies, laser printer and secure lockers)
- Wifi with optical fiber
- Beach accessories (umbrellas, games and beach toys for children)
- Self-service access to skates (longboard, cruiser, carver)
- Free laundry service
- A babysitting service (for a fee)
But also many animations and activities :
- Table tennis, billiards, Mölkky, petanque, board games, indo board, slackline ..
- Party on monday (every Monday BBQ, Live music with free cocktail)
- Thematic evenings (karaoke, cinema, WSL Event and champions league)
- Skateboarding sessions and visit of the souk of Agadir
PACK DETAILS
SURF YOGA INFORMATION
Formula
7 days
Rates
Shared room
Formula
14 days
6200 Dhs
Dormitory for 4 people
12 400 Dhs
Supplements
Price
Amenities
Single room (1 to 2 people)
18 €/night per room /126 € / 7 nights
Private bathroom, TV/DVD, Kettle & Snacks
Apartment
(1 to 4 people)
from 40€/night per apartment
2 bedrooms, bathroom, Moroccan living room with TV/DVD and kitchen
DISCOVER OUR PACKS & FORMULAS
Our surf school offers you a complete and individualized surfing experience,
theoretical and practical, using high quality materials.