Pack Free Surf hou
se
You want to cast off or to accompany a relative or a friend, then discover. No ties, no obligations. Options: School, Guiding, Stand up Paddle or tourism, I do what I want and when I want !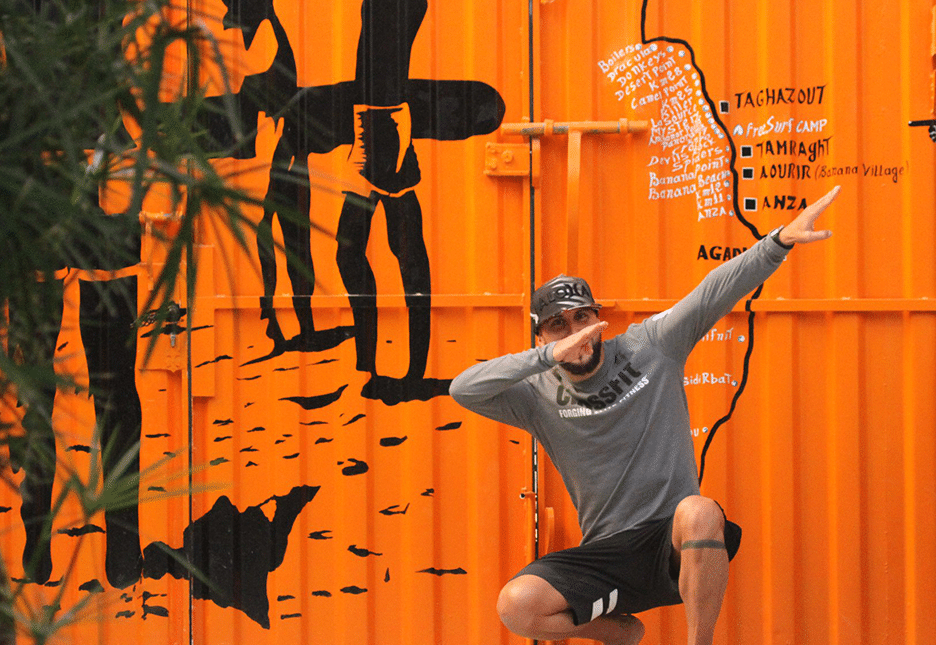 FREE SURF HOUSE FORMULA
FREE SURF HOUSE
The FREE SURF HOUSE formula is valid only for those accompanying a Free Surf School, Free Surf Guiding or Free Surf Paddle formula and subject to availability.
The FREE SURF HOUSE formula is ideal for an "à la carte" stay by composing your days according to your desires and taking advantage of the services and facilities of the surfcamp.
At the surfcamp the atmosphere is warm and friendly and the cuisine is traditional, varied and well-balanced. Many people from all walks of life join us all year round to enjoy the waves and the « surf-Life» that the region offers us; Many people arrive alone, the surfcamp is a place of meetings and exchanges for all generations. Various options surfing à la carte, surfing lessons, surf guiding, paddle lessons, yoga sessions and other activities (Excursion to the
Paradise Valley, horse or camel riding, Hammam, Massages ...) give you the opportunity to enjoy the region and its benefits; We offer a range of boards of all types, sizes and quality for rent; short board, fish, malibu, long board, SUP If you wish to be autonomous, we can direct you to a car rental company and provide you with straps and roof bars ;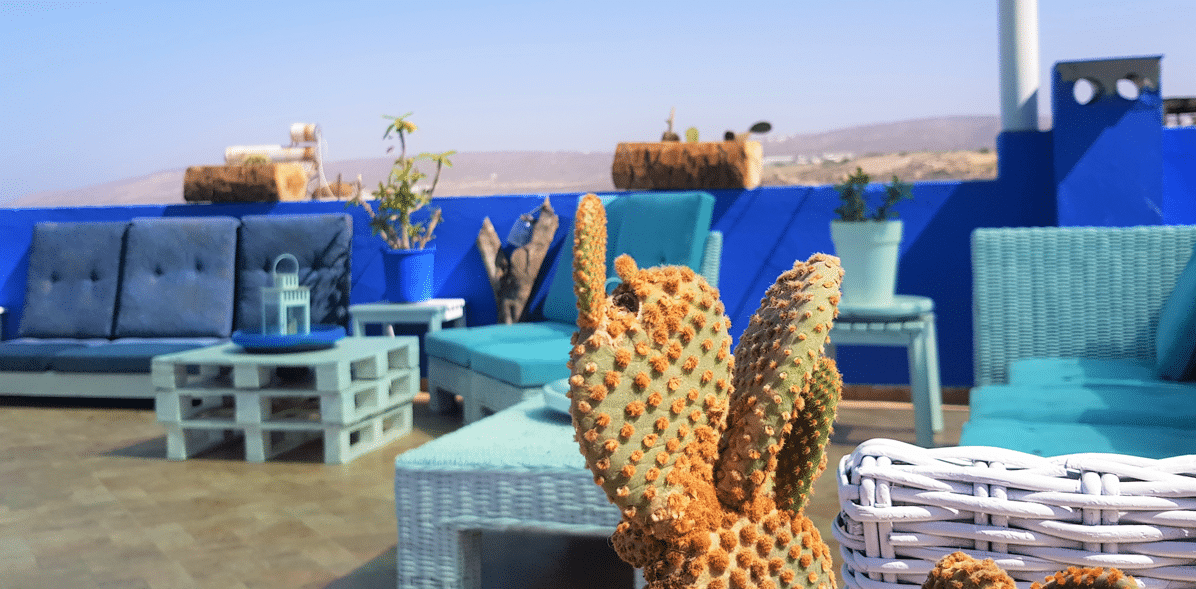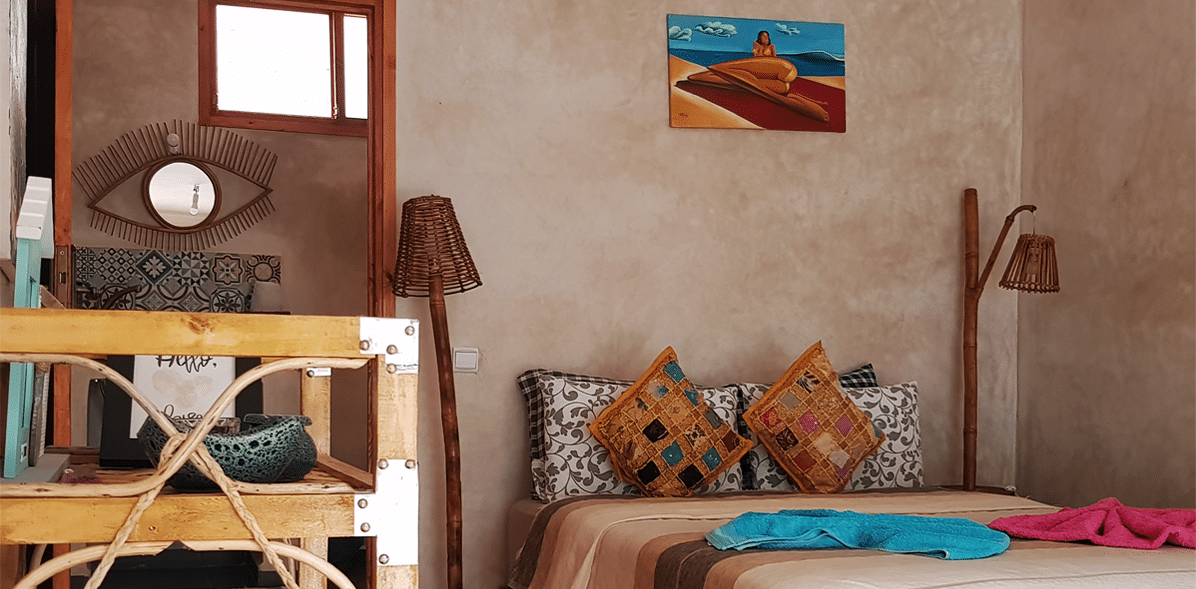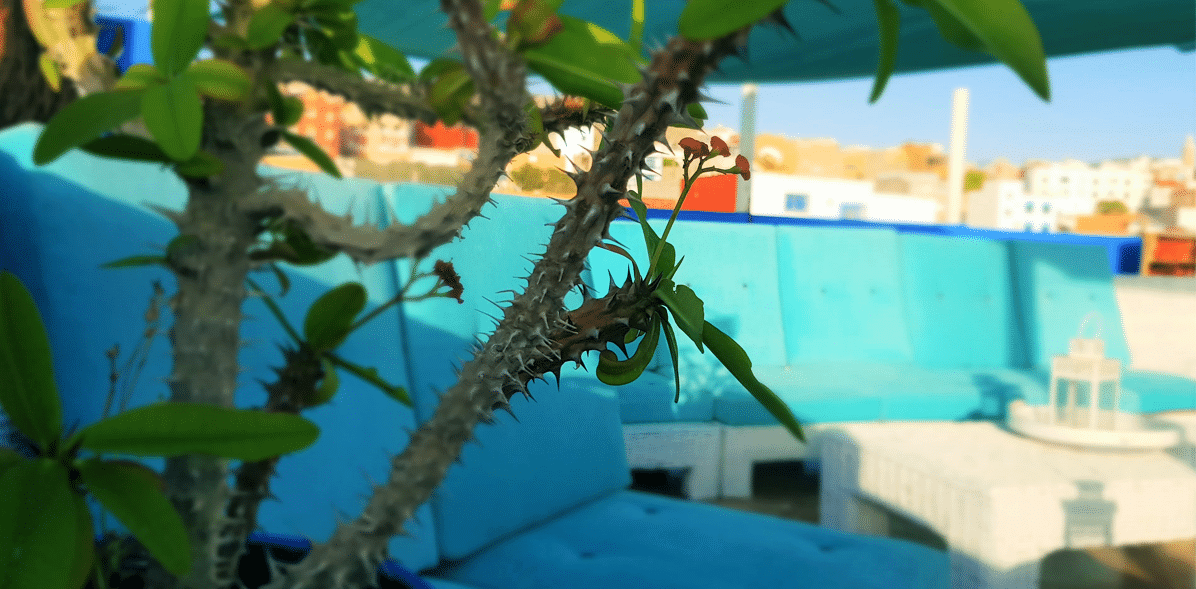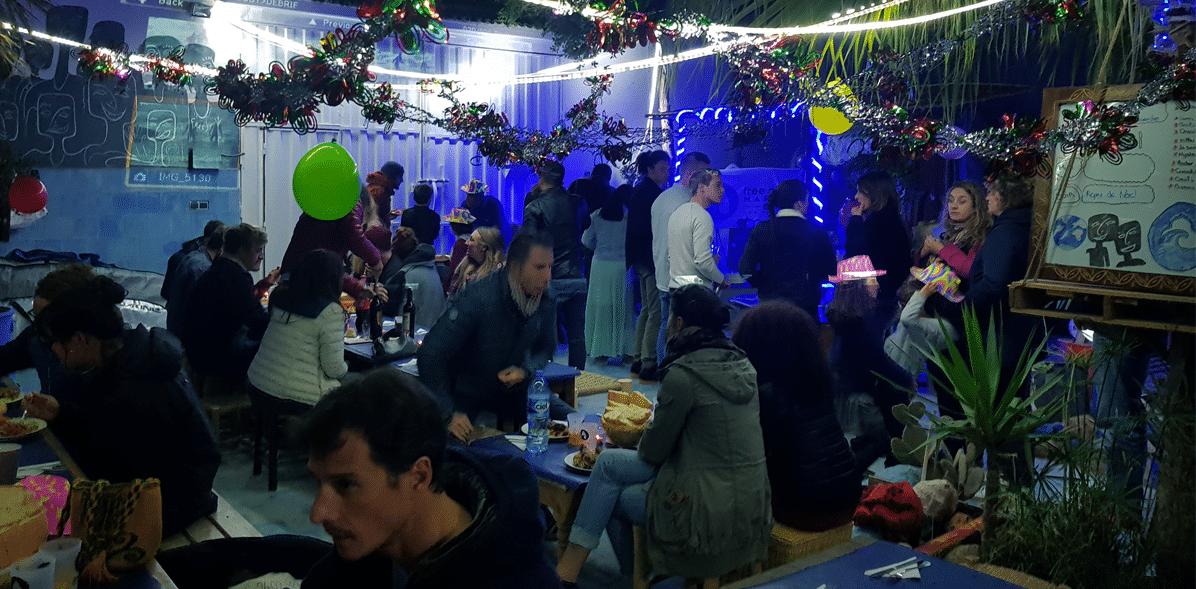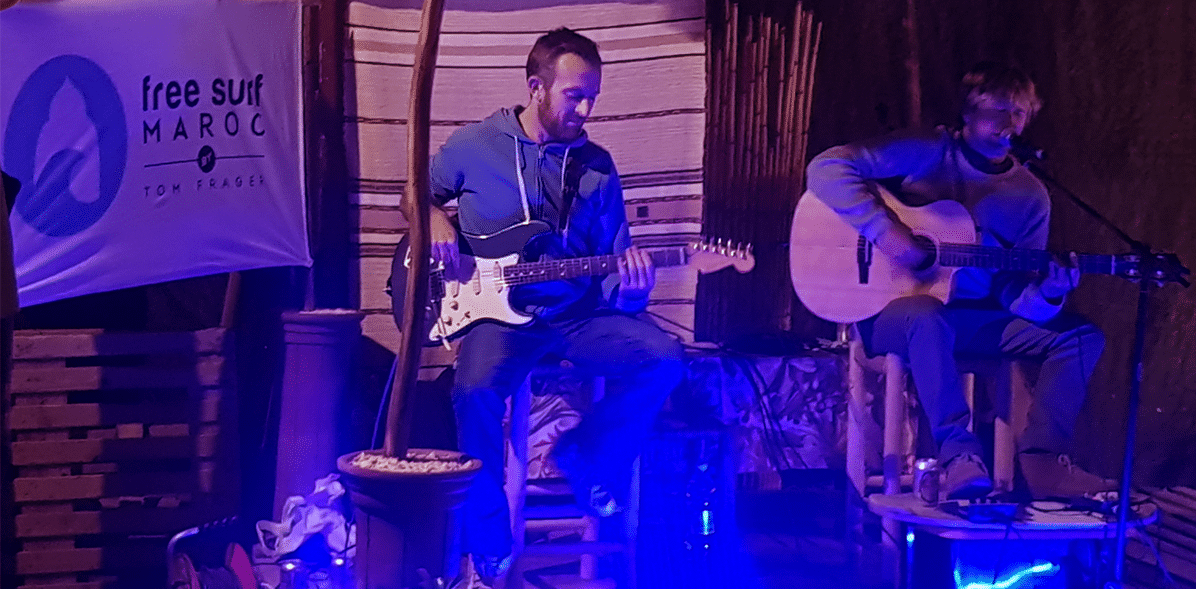 YOUR STAY
Surf formula 7 days a week
SERVICES OFFERED
At the Free Surf Camp, we offer a wide range of services such as:
Access to the different spots of the Free Surf Camp: our Roof-Top/Chill-Out with ocean view, the small garden with trees, the living room of the Riad with library and TV.
A reception open from 7:30 am to 9 pm with a personalized service of advice and booking of your activities in the region
Wifi with optical fiber
A coworking space for digital nomads (offices, supplies, laser printer and secure lockers)
Beach accessories (umbrellas, games and beach toys for children)
Self-service access to skates (longboard, cruiser, carver)
Free laundry service
A babysitting service (for a fee)
But also many animations and activities :
Ping-pong, billiards, Mölkky, petanque, board games, indo board, slackline ...
Party on monday (every Monday BBQ, Live music with free cocktail)
Thematic evenings (karaoke, cinema, WSL Event and champions league)
Skateboarding sessions and visit of the souk of Agadir
PACK DETAILS
SURF HOUSE INFORMATION
Half-board
7 days
Rates
Shared room
Full board
7 days
3000 Dhs
Dormitory for 4 people
3500 Dhs
Equipment rental (board + neoprene suit)
Materials
Daily price
Weekly price
Short Board / Fish resin
15 € / day
90 € / 7 days
Short Board / Fish epoxy
10 € / day
70 € / 7 days
Malibu / NSP / TORQ
10 € / Day
70 € / 7 days
Longboard epoxy
15 € / day
105 € / 7 days
Longboard resin
20 € / day
140 € / 7days
Stand Up Paddle Board (SUP) BIC ou Gonflable
15 € / day
Stand Up Paddle Board (SUP) NAISH ( )
20 € / day
Stand Up Paddle Board (SUP) NAISH ( )
20 € / day
Stand Up Paddle Board (SUP) F ONE 229*69 ( 85 Litres )
25 € / day
150 € /7 days
Stand Up Paddle Board (SUP) GONG FSP 8'0 x 29'' 15x16 x 4'' ¼ 110 Litres
25 € / day
150 € /7 days
Supplements
Price
Amenities
Single room (1 to 2 people)
18 €/night by room /126 € / 7 nights
Private bathroom, TV/DVD, Kettle & Snacks
Apartment
(1 to 4 people)
from 40€/night per apartment
2 bedrooms, bathroom, Moroccan living room with TV/DVD and kitchen
Transfer to Agadir airport or bus station <-> surf camp 24h/24 - 7d/7
Go to : 30 €
Round trip : 50 €
Surfing options :
surfing or paddle lessons per day 40 € (equipment + transport + picnic)
surf guiding per day 30 € (transport + meal )
Car rental & transportation to the spots : Conditions & rates consult us
DISCOVER OUR PACKS & FORMULAS
Our surf school offers you a complete and individualized surfing experience,
theoretical and practical, using high quality materials.