THE SURF SCHOOL
Take your surfing lessons at the best surf school in Morocco and become an Ace of the wave!
OURS PACKS
Free Surf Maroc has designed for you packs and formulas for all levels in order to satisfy you.

OURS EXTRAS
Don't just surf! Free Surf also offers you additional relaxing cultural activities.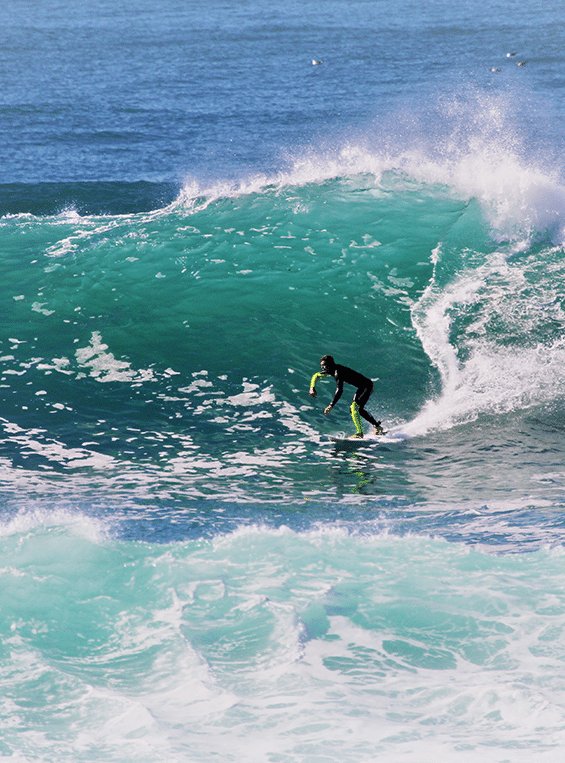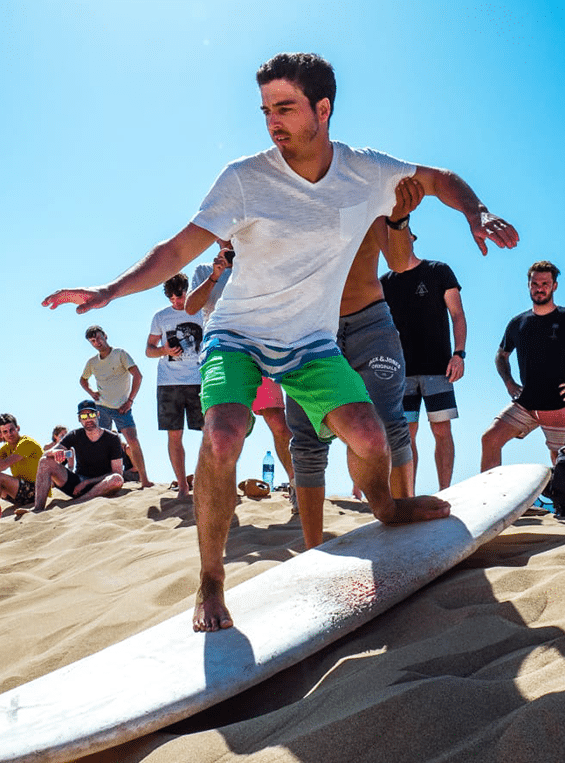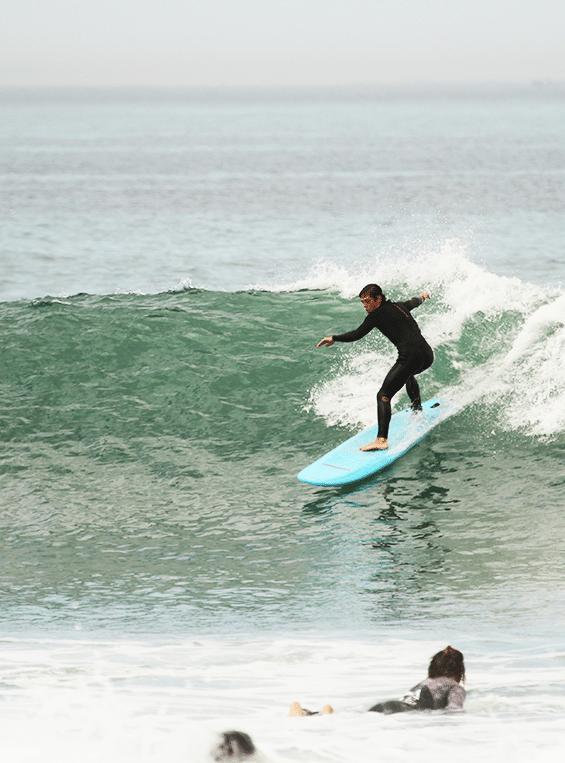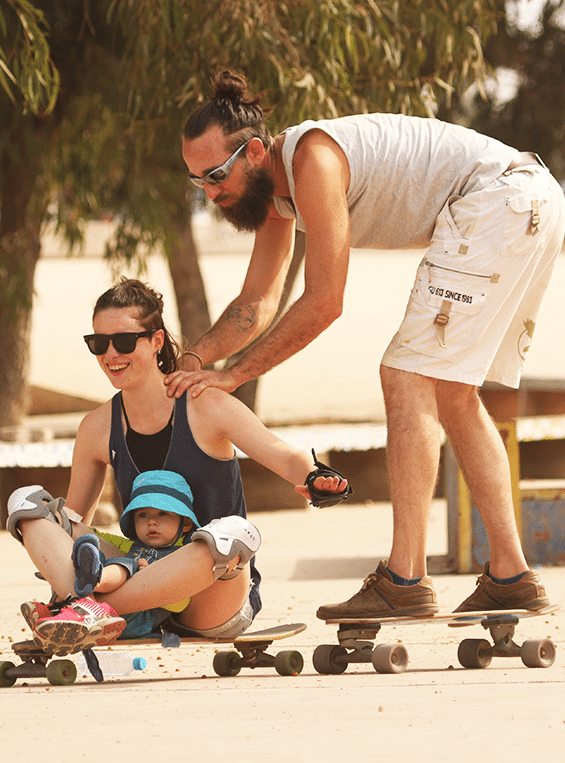 FREE SURF MAROC
Live a great and
unique experience!
Discover the most beautiful waves of Morocco
in a warm welcome
Ranked 3rd world destination for learning to surf, discover the most beautiful waves of Morocco in a warm welcome!
Since 10 years, we welcome you all year round and for some of you since the beginning of the adventure. The small musical concerts and the visits of Tom Frager or friends musicians enchant our evenings and that will not change!
With 300 days of sunshine a year, dive into the authenticity of Moroccan culture and surfing to enjoy the surf life and world class waves that the region offers us. Welcome to Free Surf Morocco!
Discover the Surf camp
Call us
included:
Surfing equipment

Lunch

Transportation

Photos
Discover ours PACKS
FORMULAS FOR ALL LEVELS
AND ALL BUDGETS
OURS EXTRAS
Complementary, relaxing
and cultural activities
Free Surf Morocco
Customer Reviews

Imad Hamri
5 étoiles pour tout sans exception, de A à Z tout s est passé magnifiquement bien. Accueil très chaleureux, toutes les personnes du centre sont incroyablement gentil et bienveillant.

Xavier Morghese
Seul, entre amis, en famille, vous pouvez aller au Free Surf les yeux fermés. On s'y sent tout de suite comme à la maison. De très bons spots à proximité pour tous les niveaux et la célèbre vague d'Imsouane.

Thibaut DE SARRAN
Le surf camp est impeccable, très accueillant, très propre, et l'équipe est aux petits soins. En revanche, la partie surf m'a un peu déçu par moment. Toujours les 2 même spots (banana et devil's), juste une sortie a imsouame.

hugo coulon
Très bel endroit, magique, avec une team de choc ! Je pourrais écrire des pavés sur la gentillesse des personnes qui travaillent ici, sans oublier les belles rencontres qui font de ce lieu un paradis sur terre.. vraiment je recommande à 200% sans hésitation les yeux fermés !

Anissa Kouah
Un surf camp qui donne toujours envie de revenir ! Merci Ahmed ! Les profs ont chacun LE conseil qui permet de comprendre ses erreurs et de progresser. Le reporting photos/vidéos est un très bon outil même si se voir sur sa planche est toujours un peu douloureux

Thibaut DE SARRAN
Le surf camp est impeccable, très accueillant, très propre, et l'équipe est aux petits soins. En revanche, la partie surf m'a un peu déçu par moment. Toujours les 2 même spots (banana et devil's), juste une sortie a imsouame. Évidemment, les conditions ne sont pas de la responsabilité de l'équipe
Free Surf Morocco welcomes you
For most of us, when we think of Morocco, surfing rarely comes to mind. But for all surfing enthusiasts from all over the world, amateurs or professionals, the country is a privileged destination, quite simply "the place to be"! With its 3,600 kilometers of coastline, waves up to 4 meters high and mild temperatures in summer and winter, surfing is possible all year round in good conditions and in a pleasant atmosphere!
Under the 300 days of sun per year of Morocco, Free Surf Morocco gives you the opportunity through its various services, to dive into the authenticity of the culture and the Moroccan surfing to enjoy the Surf Life and the classic Word waves that the Kingdom offers. From Agadir to Taghazout, Imsouane, Rass Al Lafaa spot, Killer Point spot... discover the best beaches and surf spots in Morocco, whether you are a beginner or an expert, and enjoy an exceptional stay in our surf camp in Morocco!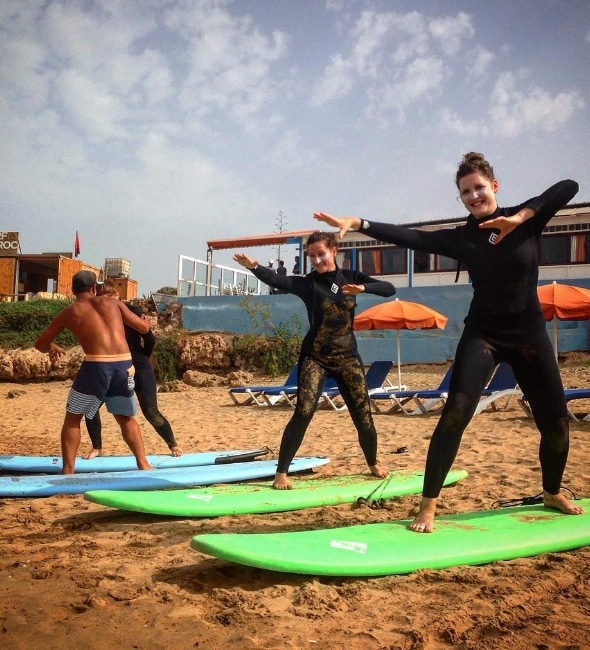 Free Surf Morocco, the camp for all surf enthusiasts!
14 km from Agadir and 3 km from the village of Taghazout, a mythical center for surfers since the 70's, our surf camp in Morocco receives all year round surfing enthusiasts from all over the world. We offer you the privilege to spend unforgettable stays in a peaceful atmosphere full of humanity. Our packages have been perfectly designed to allow everyone, big or small, even the most basic beginner, to find his account and practice surfing in Morocco to his desires !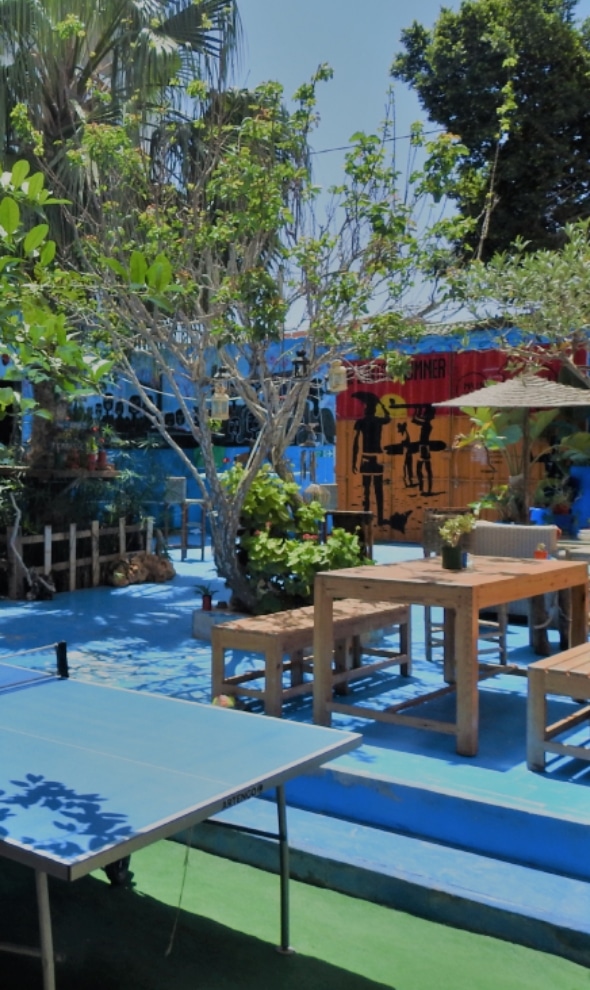 Take advantage of all that surfing in Morocco has to offer !
Are you planning a surf camp holiday in Morocco ? Ranked third in the world for learning to surf, this Maghreb country is home to most of the world's best waves and spots.
Are you planning to spend your holidays in a surf camp in Morocco ? Ranked third worldwide destination for learning to surf, this Maghreb country hosts the majority of the most beautiful waves and spots in the world.
Surf Morocco for its climate !
For a surfer, the weather is a fundamental criterion when it comes to choosing his next destination. In Morocco, it is 10 to 21°C in winter and 18 to 28°C in summer. Forget the fear of rain! All in all, with sunshine almost all year round, an average climate of 24°C, the Agadir region has the ideal weather for an unforgettable stay! So, why not take advantage of the sunshine by indulging in the extras of a surfing course in Morocco !
Waves and spots make surfing Morocco famous !
If surfing in Morocco is renowned throughout the world, it is largely due to the surf spots in and around Agadir. Amongst others, the spot of The Bay in Imsouane is the perfect place to fall back in case of storms, but also for newbies who are looking for a soft and simple wave to surf. The Dracula spot in Taghazout will suit experts looking for thrills. And the star among the stars, an internationally recognised spot that is on every surfer's checklist: the spot at Anchor Point in Taghazout... 
Surfing in Morocco while discovering Moroccan culture !
While enjoying surfing in Morocco, discover why the Kingdom is known for being one of the most welcoming and warm countries in the world. Hospitality is ingrained in the customs. The many smiles you will see on the streets will tell you that! Moroccan cuisine deserves its reputation. After a surfing course in Morocco, you will enjoy a wide variety of dishes (keftas, couscous, tajines, pastilla...), combined with a range of subtle spices (turmeric, harissa, honey, dried fruits...) !
The different packs offered by Free Surf Morocco
Free Surf Morocco has created a set of conditions to allow you to awaken the surfing genius in you. Depending on your ambitions, status and level, you will find at our surf camp Morocco the exclusive pack that will precisely meet your concerns :
FREE SURF FAMILY Pack
This package offers you the possibility to learn to surf or to improve your surfing skills with your family in Morocco on the best spots in the Agadir region. An instructor is dedicated to your family and you will quickly progress with lessons and conditions adapted to your level.
FREE SURF GIRLY Pack
This package of our Morocco surf camp is just the thing for surfing, relaxing, discovering enchanting places and taking advantage of a suitable setting for a guaranteed surfing holiday and change of scenery. This pack includes 4 days of surfing and 3 days of cultural activities, discoveries and well being.
FREE SURF GUIDING Pack
Accompanied by a local surfing guide, you will be able to take advantage of his experience in order to surf THE best wave at the right time. Not far from 20 spots on 15 km of beach, Surf Camp Morocco is waiting for you! Beach break, Point Break, Reef Break, left and right... courses for all levels depending on the weather conditions. In case of strong swell, Free Surf Morocco provides you with back-up spots.
Pack FREE SURF HOUSE
For an à la carte stay by composing your days to the will of your desires, this pack provides you the ideal accommodation! At our Morocco surf camp, the atmosphere is warm and friendly, and the cuisine is traditional, varied and balanced.
FREE SURF PADDLE Pack
This package is created for those who want to surf with great freedom and unlimited possibilities. We offer you a surf-coaching course in Morocco with the Moroccan champion Mehdi Oudani.
Your personal coach will help you to progress according to your expectations. The lessons will take place in your surf school (Agadir, Taghazout) on the best spots in the Agadir region.
FREE SURF SCHOOL Pack
Whether in Taghazout surf camp, Agadir surf camp or Tamraght surf camp, it is the ideal formula to discover and learn, alone, in couple or with friends, surfing in Morocco. This activity with multiple benefits for the body and particularly relaxing for the mind, develops strength, flexibility, balance and is excellent for cardio. With this pack, you will be offered an adapted pedagogical follow-up as well as an accompaniment during and after the sessions of the course.
FREE SURF YOGA Pack
The pack combines two complementary disciplines, Yoga and Surfing, combining strength, flexibility and balance of body and mind. Like yoga, surfing has many emotional and health benefits. This is what our yoga surf camp promises you.
The EXTRAS PACKS
At our surf camp Morocco, it is not only about surfing. Often the weather can force you to change your program. To make up for this time away from the ocean and the tide, we offer you extra activities that will make you forget about the bad weather. The sumptuous Agadir camp offers a variety of interesting extra activities :
Skateboarding
Yoga
Hamman & massage
Horse riding
Visit to the Souk
Dune surfing
The Paradise Valley
Visit of the medina
You can check the rating on TripAdvisor