Wonderful Extr
as


For You

You can't surf in water? on asphalt either? Don't panic, you can still surf in the dunes that nature has blessed us with! Have fun in all this desert!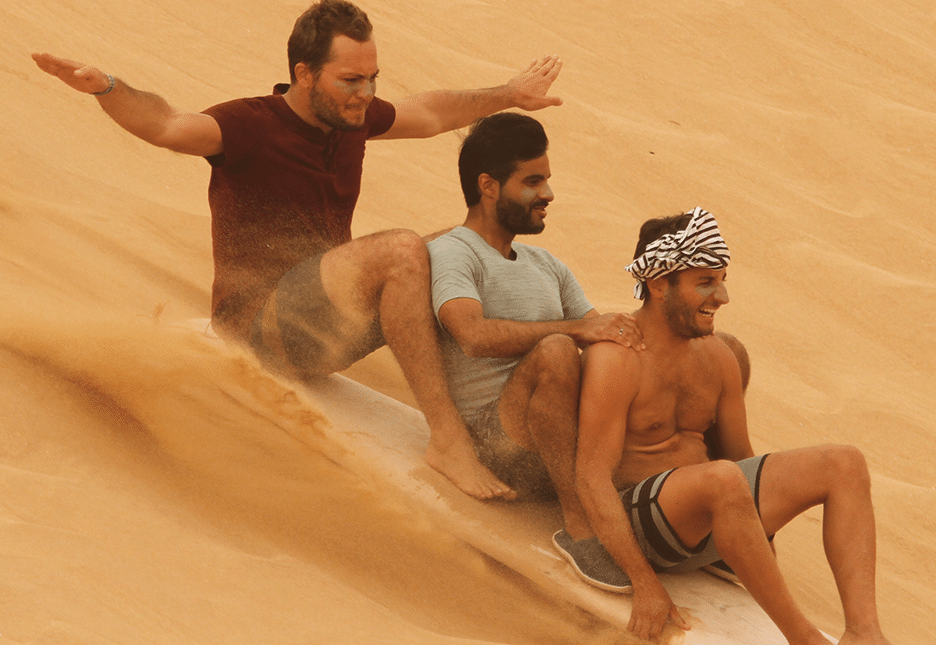 THE EXTRAS
Surf de
Dunes
Surf the desert !
On days when the conditions are not good to go to the water, discover sessions like no other: the Carve-Board! Slide on the gentle slopes of the heights of Agadir at the foot of the remains of the ancient fortress Kasbah of Agadir. All the pleasure of safe surfing: ideal to work on your bearings, trajectories and curves, but also to learn how to generate and control your own speed.
Invented in the 70's by Californian surfers in need of waves, the Carve-Board is designed to provide the same sensations as in surfing. A belvedere overlooks the city of Agadir and offers a breathtaking view of its large crescent-shaped bay of more than 20 km ... Come quickly test or improve !