Your Questions
We answer almost all the questions you might have before coming to the surf camp. If you don't have the answer to your question, don't hesitate to contact us directly!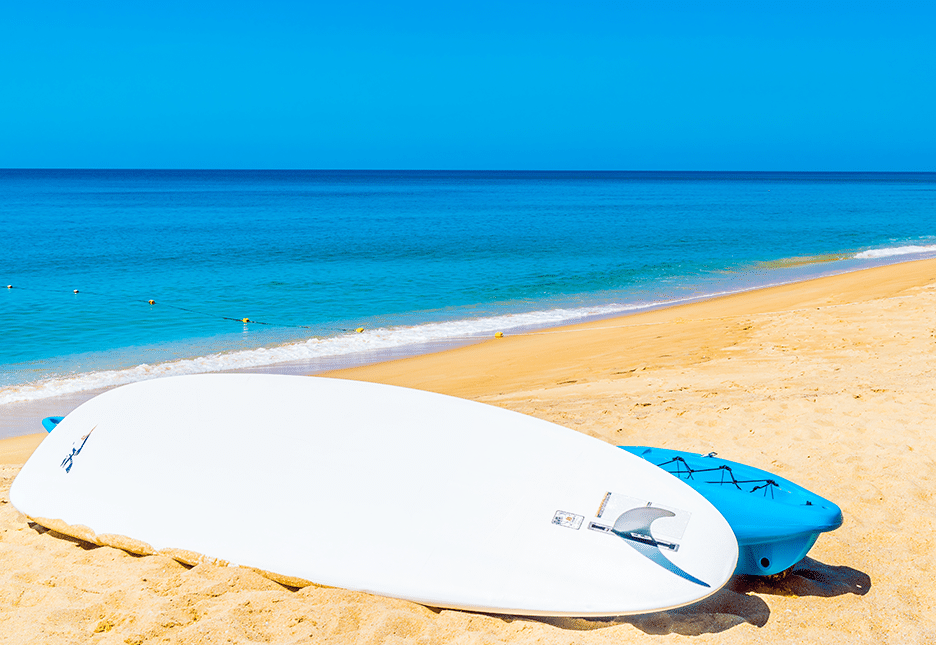 FREE SURF MAROC
Questions
Frequents
We recommend that all of our clients take out "Civil Liability" insurance for travel and medical care before coming to us or seeing your advisor. However, if you do not have one, you can directly subscribe to a Civil Liability insurance with us for a price of 10€/year.
Free Surf Maroc disclaims any responsibility for the theft/loss of any personal objects.
In addition, be aware that Free Surf Morocco insurance will cover any damage caused to a third party. However, if you injure yourself it is your own insurance.

As far as the rental of the equipment is concerned, it is under your responsibility. We ask you to be careful for any breakage or damage. We may ask you to pay for repair costs.
If you don't surf, you can always come with us to the beach to enjoy the sun, take a walk or participate in our yoga workshops, offer you a massage, a hammam, a horseback ride on the beach, etc. Various the maps extras will be offered to you on your arrival. You can also consult our "Extra" page.
You can come alone, with friends or family. Children under the age of 13 receive a 15% discount on the Free Surf School and Free Surf House packages.
We also offer a nanny service to take care of your children for a rate of 20€ / day and 10€ per half-day.
Morocco is a great surfing destination all year round and the weather is beautiful. During the winter months, world class waves make Morocco famous. There are a wide variety of spots in the region, from ideal beginner waves with large sandy beaches to more challenging reefs.
The nature of the coast always offers a fallback spot, and for those looking for radicalism, you won't be disappointed. Morocco is blessed with more than 300 days of sunshine per year. Between November and February, the weather is a little foggy in the morning, with a small chance of rain, but unlikely. In the summer months (April to October) the days are very sunny, and sometimes the surf conditions can change.
Your choice of suit is a personal choice and your temperature tolerance, but in general, you will wear a 3/2mm wetsuit, and when it gets too hot, you can go in the water as you wish. The majority of our wetsuits are Quiksilver wetsuits in 3/2 and 4/3 wetsuits.

You will be able to reach the first surf spots in 10 minutes on foot. We are located right in the heart of the spots such as Banana, Devil's Rock, Crocro, Km 17, etc.
Yes, we have all kinds of boards for rent. We offer all sizes of wetsuits for beginners and children.
We have different types of boards available: shortboard, fish, funboard and longboard. Available sizes range from 5'10 to 9'0.
Free Surf Morocco is located north of Agadir, 14 km from the city. We are in Tamraght at 45 min from the international airport of Agadir Al Massira at 2-3 hours from most European airports.
The closest appointment for any European surfer for a good session all year round, perfect waves, a guaranteed initiatory trip and 300 days of sunshine per year.
Agadir is served by direct flights (2-3 hours) from major European airports. Upon your arrival, we will send a transport to pick you up at Agadir airport, which is 45 minutes drive south-east along the coastal road.
You can also take a cab from the airport for 200-300 dirhams to the surf camp or take a bus from Agadir to come to Tamraght, we will pick you up if necessary.
Coming from Marrakech, you have the possibility to take a bus, we recommend CTM or Supratours.

Our surf camp has beautiful rooms with oriental colors from 4 to 10 people (group or to share with friends and other surfers), rooms for couple with terrace or a parental suite with communicating access to the children's room.
We also offer, for your long stays or for greater privacy, beautiful apartments with sea view, fully equipped (kitchenette, TV SAT and Air Conditioning). But this offer requires a reservation delay.

You can arrive at any time and on any day of the week, but it will not always be possible to have your room ready before 2pm. If you wish to arrive earlier and your room is not immediately available.
We will take care of your luggage and take care of your luggage, so you can start on your vacation in peace. Your departure is officially at 12 o'clock but often depending on your flight, in any case we will do our best.

It depends on the chosen pack.
The visit of the souk of Agadir is for example proposed to you, it plunges you directly into a concentrate of smells of oriental flavors and you will be able to bring back memories, after you got lost in these so lively stalls (Moroccan leather goods, argan oil, carpets, blankets, jewelry and clothes, etc.).
The visit of the medina of Coco Polizzi. Destroyed during the earthquake of 1960, the Medina of Agadir was replaced, on the other side of the city, in Bensergao, by a new and spectacular development, respecting the art of stone millennium developed in the Anti-Atlas and due to the architect of Sicilian origin Coco Polizzi.
There is also the excursion through Paradise Valley, among palm trees and transparent natural pools, in which you can dive. The path through the old valley is easily accessible and will lead you to beautiful waterfalls (which in summer can be dry).
But other activities are possible on flat days.
Carve-boarding, horse or camel riding or quad biking are all nearby and are among our "extras".
For those who want to relax, there is yoga, argan oil massage, video projections, ping-pong or board games. You can also enjoy the sunset on the sandy beaches, or relax on the terrace.
Summer clothes, a beach towel, a swimsuit or board-short, sunscreen, a pen (for the form at the passport control on arrival/departure), sunglasses, flip-flops, a beach bag, warm clothing for cool nights If you come with your equipment, don't forget the daggerboards, screws, and the Leach.

Free Surf Morocco provides you with towels. But this is not the case for beach towels. On all the spots, you will have to bring your own beach towels.

Morocco is an Islamic country, but moderate, men and women dress quite normally. You can wear shorts and t-shirts. Swimsuits and bikinis can be worn on the beach, but nudity is not recommended (please be discreet when you get dressed).
For women, it is advisable when going out on outings around the city, not to wear clothing that is too provocative. It is advisable to be accompanied by a man. It can be cold at night, take pants, especially in the middle of winter, and make sure to bring warm clothing as well.
Children of all ages are welcome, however, some children remain under the responsibility of their parents, as we do not have a childcare facility for this purpose.
On request, nanny and creche can be proposed for 20€/Day.
If you are coming for a stay of three months or less, a valid passport is mandatory.
If, by way of derogation, for certain groups on a tourist trip organized by a tourism professional, a facility may be granted exceptionally to allow entry with the only valid national identity card, the possession of a passport valid for the entire duration of the stay remains the rule and may be required at any time by the Moroccan authorities.
Beyond three months, it is advisable to make an appointment with an employee of the Moroccan immigration service and to request an extension that cannot exceed three months.
In case of an illegal situation with regard to the residence permit, a fine as well as a deportation order with a ban on residence are applied.
Check that the passport has been stamped by the border police authorities (mentioning a number during a first visit and an entry stamp, otherwise you could find yourself staying illegally without your knowledge (source: www.diplomatie.gouv.fr).
When you arrive and leave, you will be asked to fill out a form with basic information such as your name, date of birth, occupation and passport number. For your address in Morocco, write: Free Surf Morocco, Tamraght.

The Moroccan currency is the dirham. The exchange rates are about 1Dh = 10 €. Dirhams are not exchangeable outside Morocco. There is an exchange office and ATM machines at the airport. ATMs are available in Agadir and Aourir at 5 min from the surf camp by car.
Be aware that traveler's checks can not be exchanged at the airport or nearby, some banks take them on Agadir. Other small businesses also take them, but you lose out on conversion much less than your expenses. We therefore do not recommend that you bring traveler's checks.
Almost all European telephone operators have a partnership with operators in Morocco and offer very good network coverage, even on the beaches. Contact your operator for the conditions of use in Morocco. You can find public telephones (coin-operated and card telephones).
There are also very interesting limited time offers available on site.
Yes, the surf camp provides you with free WIFI access upon request when you check in at your arrival.
The international code of Morocco is +212. If you are calling from outside the country, you must dial your international operator code (+ or 00 for Europe on your mobile), then the number of the country (+33 for France). If you see a phone number that is not preceded by 212, you will need to add it. If you are calling locally, you don't need 212 and add a 0 before your number.

Although Islam prohibits the consumption of alcohol for Muslims, alcohol cannot be sold or served anywhere. Thus, the vast majority of Moroccan restaurants do not have liquor licenses.
Alcohol is sold in supermarkets or in pubs which are always located outside the surf camp and Tamraght. But you can always buy some in Agadir. Note that stores selling alcohol close at 8 am.
Known places to buy alcohol in Agadir are Metro, Uniprix and Marjane. Ask us and we will share with you our little addresses.
The official language of Morocco is Arabic. However, the majority of Moroccans also speak French very well. In Tamraght as well as in all the small villages in the surrounding area where the population is Berber, the inhabitants speak their dialects as well as Arabic, French, English or even Russian.
The Free Surf Morocco team speaks French, English and German.
GMT+1 (Casablanca), 1 hour less than in France.

In Morocco, we use 220 volt with two-insert plugs as in France, so you won't need an adapter.

Tap water is safe to drink, however, we do not recommend that you drink this water. We also provide bottled water at camp.

Free Surf Morocco offers to its customers a free and unlimited access to Internet within the premises of the establishment.

Agadir is 20 minutes by cab from the surf camp. You can find all that a big city has to offer: banks, McDonald's, several hospitals and clinics, bars and nightclubs, various restaurants (Japanese, Indian, European and also typical Moroccan cuisine of course).

In the very heart of the village you can find a few small restaurants, various grocery stores, some chicken, fish and vegetable merchants, but also a pharmacy and an excellent shaper/surf repair.
In Taghazout and Aourir (5 min by cab), you will find coin dispensers, other restaurants and pharmacies, as well as several surf shops and small tourist shops.
If you come from or land in Marrakech, you should know that Royal Air Maroc offers regular flights between the two cities. However, for economic reasons we advise you to travel by bus. Indeed, the companies CTM or Supratour (which we advise you to take) make regular and daily connections between Marrakech and Agadir.
You will then need to count about ten euros for a one-way ticket. We will pick you up at the bus station in Agadir to take you to our surf camp.